Hardware
NEW PRODUCT DEVELOPMENT FLOW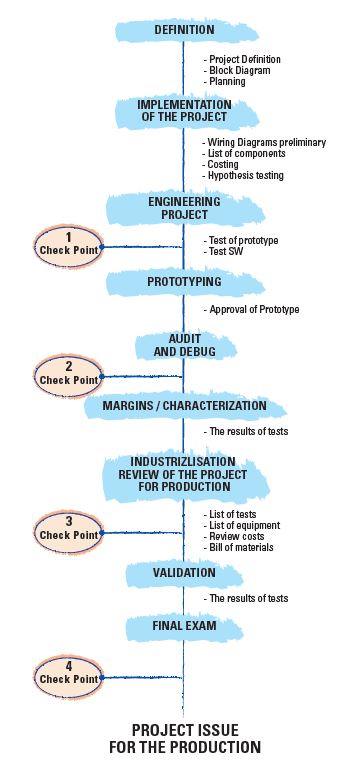 Gitronica provides a competent and professional integrated service, consistently maintaining very high standards in terms of innovation, service, quality and customer care.
At Gitronica, all new products are developed through accurate, targeted and detailed planning.
A Project Leader is assigned to each project and will be in charge and coordinate all development stages, ensuring compliance with technical specifications, set deadlines and agreed costs.
The development of new products is divided into several macro phases and, at the end of each phase, the product undergoes checking. Of course, depending on its outcome, the project follows its
development flow, passing on to the next stage or going back for revision. The number of stages is not fixed and varies depending on the complexity of the project.
In addition to being one of the Project Leader's tasks, monitoring is also guaranteed by a software that keeps track of the progress of the product and/or reports delays.