Facilities
Montelupone (MC) - Italy
Since its founding, the headquarters of Gitronica have been located in a large-scale manufacturing environment, both artisanal and industrial, geared towards international markets.
This production area specialises in electronics linked to the establishment of the first musical instrument companies, to the design and production of electronic boards and components for electric motors, and to the design and prototyping of moulds for plastic, steel and sheet metal for thriving industries such as household appliances, lighting and automotive components.
Tunisi - Tunisia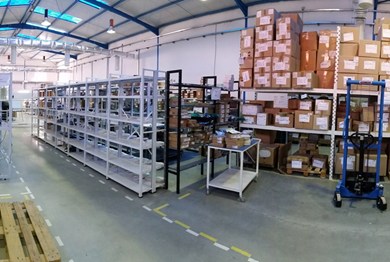 In 2013, the management of Gitronica decided to set up a production plant in Tunis for PTH, assembly and testing activities with the aim of investing in a manufacturing hub that would increase the company's competitiveness on a global level.
It is no coincidence that the plant is located in the Ben Arous industrial area. In fact, the local production district employs numerous qualified specialists in the field of electronics as well as having a distribution and logistics network connecting Tunis to Italy, ensuring that goods are transported in a timely manner.